Ok, so maybe its my familys English heritage (My aunt lives there, my grandmother grew up there, my great grandmother was born there - all on moms side) or whatever but I love love love learning and reading about the Royals in good ol' London!! I was obsessed with Diana as a kid, her dress was my dream wedding dress (now I think, WHAT was I thinking...lol - I know, it was the style back then) and I never really cared about weddings until I watched Diana and Charles' wedding on tape which I was like 6 or something and then I was always thinking about mine!
Needless to say, I am freaking excited about the Royal Wedding tomorrow. Of course, it starts at 4am and I do NOT function well at 4am. If I didnt have to work all day, I may try it, but since I have to be awake and peppy for a full day of counseling students, teachign guidance lessons, and running small groups, my DVR is doing the work at 4am and I will watch the big event with my friends tomorrow night! Shout out to Katie Drost and possibly Crystal Conklin for a Royal Wedding Watching Party:) I will probably leave my TV on overnight and if I happen to wake up, so bit it. I'll just be tired!
I get happy tears thinking about their big day! Look how happy they are: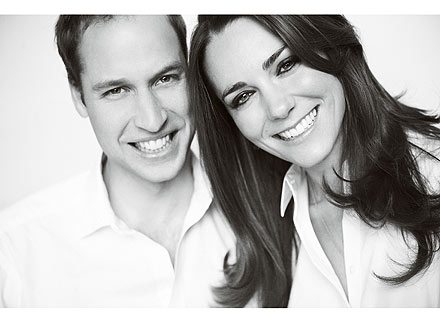 Maybe it's because I'm a newlywed myself (June 13th will be a year) and I have so many happy memories from my day:
Or maybe it's because my older brother is getting married in 3 weeks:
That's his finace Krystal - they get married on May 15th!! This picture was taken at our wedding, which they were both in...
Whatever the reason, I get all giddy and sappy just thinking about weddings these days! This Royal one is huge, and even though I don't know Will or Kate personally, its part of history and I feel like being a part of that!
So tomorrow night we will gather with pizza (classy, I know) and a heart shaped cake I am making just for the occasion (corny, I know) and I will probably just wear my PJs (which would probably make Kate faint, PJs to a wedding?!?) and we will watch history! I sincerely wish the couple happy and full of love days ahead! Best Wishes and Congrats! I can't wait!